Murder most foul … Tinashe Chitsunge was felled with a stone and then runover by a vehicle while fleeing a Zanu PF mob in Harare on August 3, 2023
HARARE – A Citizens Coalition for Change ( CCC) supporter was killed on Thursday after rampaging Zanu PF supporters thwarted a planned rally in Harare's Glen Norah suburb.
Police have developed a working theory that Tinashe Chitsunge, fleeing a raging Zanu PF mob, was trying to jump onto the back of a slow-moving DAF truck when he was hit on the head with a stone and fell down, based on witness accounts. His head was partially crushed by the rear tyres of the truck which was carrying other CCC supporters and was being pursued by the mob.
The CCC has demanded swift police action.
The incident, coming less than three weeks before Zimbabweans vote in general elections, will cast a pall on the plebiscite already undermined by opposition complaints that the ruling Zanu PF party is using state institutions to stop them from mobilising.
In a statement, police spokesman Assistant Commissioner Paul Nyathi said they were investigating "an incident of public violence" in the Riverside area of Glen Norah, adding: "One person is confirmed dead as a result of the clashes. The scene is being attended by all relevant police sections."
In a later update, Nyathi said police had arrested two suspects "on the violence which occurred in Riverside area… as efforts to account for the remaining suspects continue." He made no mention of murder, amid revelations that the police plan to investigate the incident as a road traffic accident, with those arrested likely to face public violence charges.
Locals told ZimLive that the two arrested individuals were identified as the "ringleaders," including one man named only as Madziva.
"Police also came under attack and they have good information on the instigators of this tragedy," one resident said.
CCC spokesperson Fadzayi Mahere said: "The convenor of the rally reports that CCC booked the venue a week ago. The rally was approved by police. From 6AM today (Thursday), Zanu PF thugs arrived at the venue and started playing music. They barricaded the entrance and refused to leave. They attacked our members. Several were injured."
A woman who declined to be named told how just after 12PM they arrived at the venue at Tanaka Grounds to find Zanu PF supporters playing football with music blaring from commercial-size speakers.
"We decided to hold back a bit and minutes later Zanu PF supporters emerged from two directions and started throwing stones at us. My neighbour (a woman) was hit on the head. As we were running, I heard that one of our members had been hit on the head with a stone leading to his death," the woman said.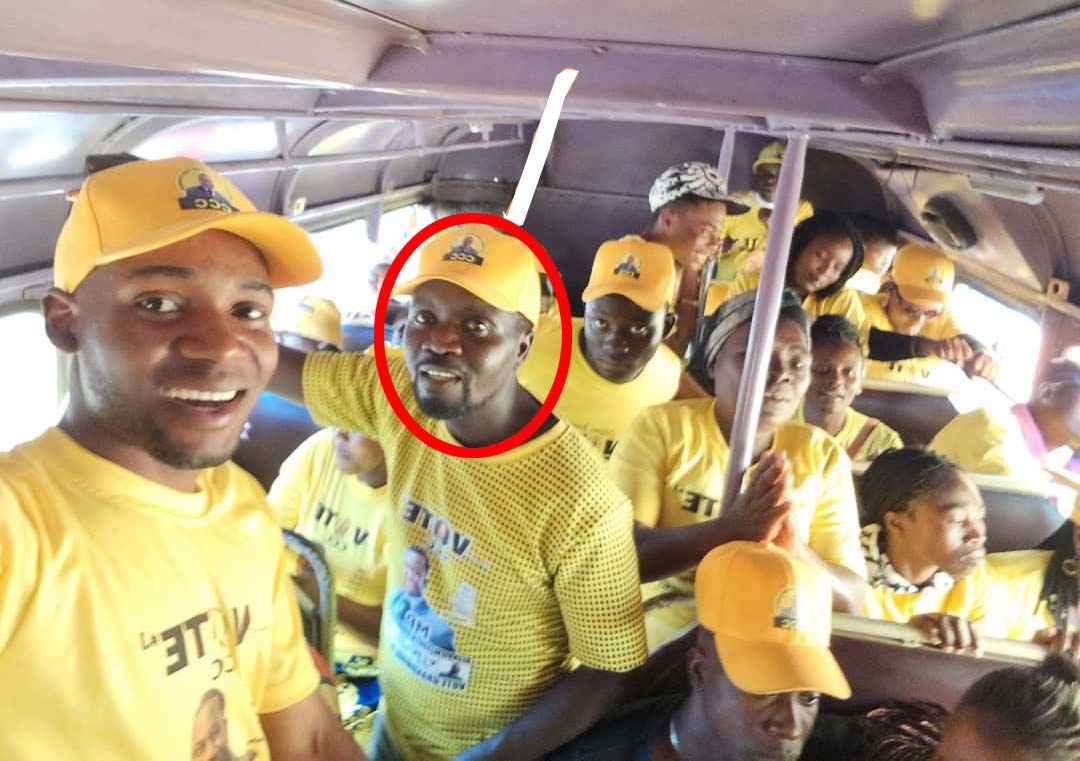 Lawyers said Chitsunge's death should still be investigated as murder, even if his death came as a result of the accidental contact with the truck.
"The homicide division of the Criminal Investigations Department has the best cops in the land. They're aware of dolus eventualis. If death resulted from the deceased fleeing from an attack by a political mob, that mob would be criminally liable without a doubt," said Thabani Mpofu, an advocate in Zimbabwe's superior courts.
Zimbabweans vote in general elections on August 23, with CCC leader Nelson Chamisa bidding to end Zanu PF's 43-year-old rule.