Foreign nationals who Rescue teams that are trying to help victim's from Thursday's disastrous fire are being met with resistance from undocumented foreign nationals.
It is believed that a significant number of those affected areas foreign nationals who are also undocumented.

Government has already pledged to assist all those who were affected by the blaze on Thursday irregardless of nationality.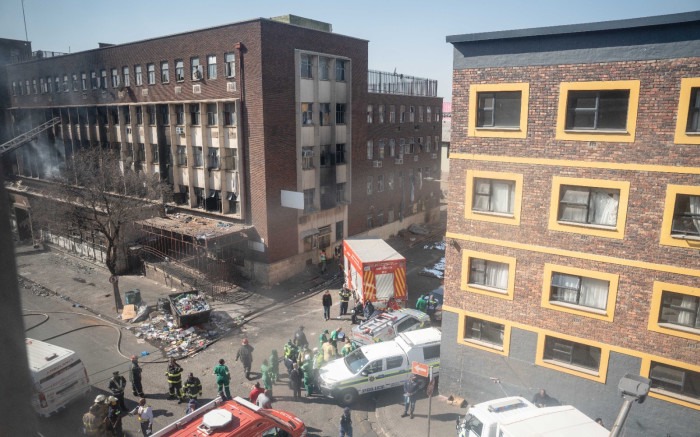 Buy foreign nationals are reportedly refusing any assistance for fear of deportation.
This all started emerging when all those who had suffered burns refused to go to the hospital.
This was revealed by of Johannesburg Speaker Colleen Makhubele.
She added that some of them just wanted to collect what was left from the fire ravaged building.
Makhubele said some metro buses that had been dispatched to fetch the building's occupants left empty because they refused to board them. Hardly any of them accepted the freshly prepared meals that Makhubele helped dish up.
In other news, President Emmerson Mnangagwa's ruling party has so thoroughly destroyed the economy that no sane Brics member will let Zimbabwe close to the snack table.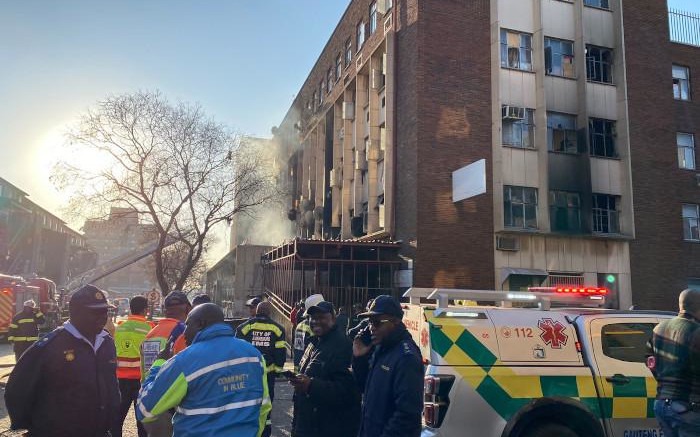 Calls to dedollarise and set up a new system of economic government have become a rallying cry, not just among the economically deluded Zanu-PF but even some elements in the ANC.
Perhaps to short-circuit a foreign policy that has risked veering into Looney Tunes territory, President Cyril Ramaphosa reiterated that South Africa will not be drawn into a contest between global powers.
He stressed the need to seek strategic partnerships with the need to keep the African Growth and Opportunity Act top of mind.