Controversial social media influencer and DJ Cyan Boujee is once again making headlines, this time for the release of another explicit tlof tlof tape involving her. The leaked video has caused a frenzy on social media, with discussions and speculation surrounding its origin and the person responsible for its release.
The Leaked Tlof Tlof Tape
The recent leak of Cyan Boujee's bedroom tape has sent shockwaves across social media platforms. The explicit video, which features Cyan Boujee engaging in intimate activities with an unidentified man, quickly went viral.The exact date of the video's recording remains unclear, but its release has undoubtedly caused a stir in the online community.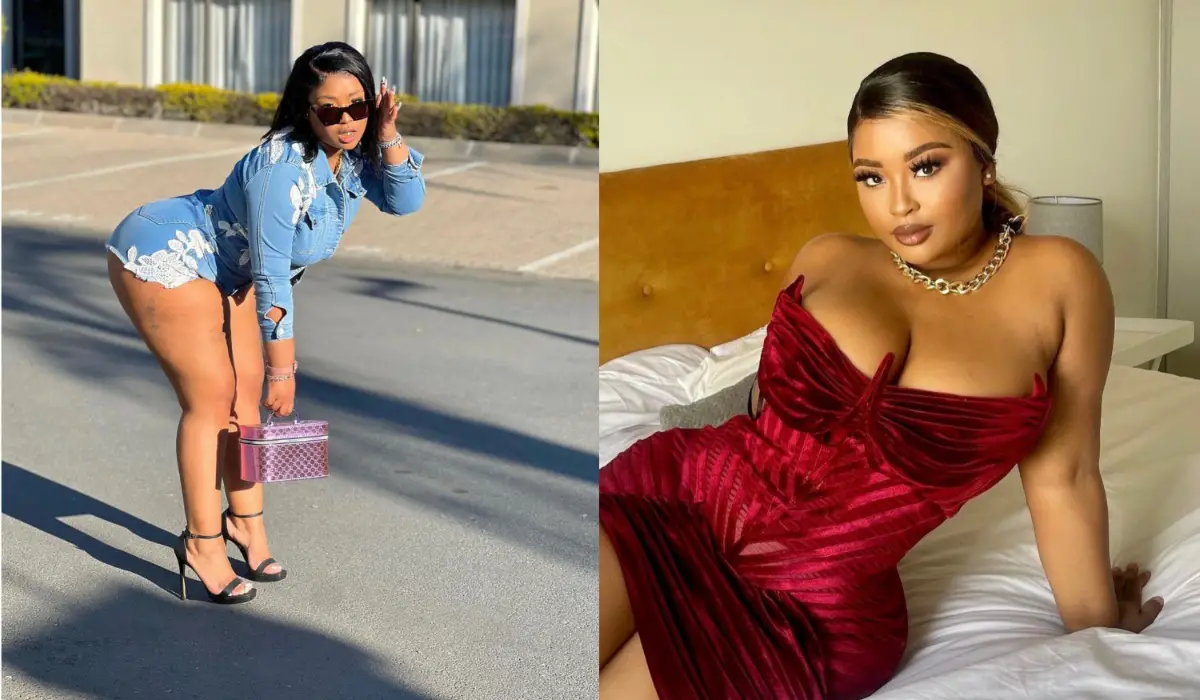 Social Media Erupts Over Cyan Boujee Tlof Tlof Tape
As news of the Cyan Boujee's leaked naughty bedroom tape spread, social media platforms are abuzz with discussions and reactions. Netizens eagerly awaited to see how she is going to react this time around and who she is going to blame. Some social media users are already opining  that she might have leaked the tlof tlof tape herself.
The Previous Leaked Tlof Tlof Tape
This comes barely a month after another explicit tlof tlof tape involving Cyan Boujee was leaked. The video caused a significant stir on social media and garnered attention from the public.
Accusations against Prince Kaybee surfaced after the leak.
Following the leak of the tlof tlof tape, Cyan Boujee took to Instagram to express her suspicions about the person responsible for leaking the video.
In a now-deleted post, she pointed fingers at music producer Prince Kaybee as the potential culprit behind the scandal. Cyan Boujee's post read,
"I am ayt guys but wow, God bless Prince Kaybee. It's him definitely. My only issue is my niggas are all gonna dump me today."
Prince Kaybee denies involvement and threatens legal action.
Prince Kaybee, in response to the accusations made by Cyan Boujee, strongly denied any involvement in the leaked bedroom tape.
In a leaked audio conversation with Inno Morolong, Prince Kaybee expressed his frustration and disbelief at the allegations, stating that he does not have a good tlof tape with Cyan Boujee.
He also mentioned that he would be taking legal action against Cyan Boujee regarding the accusations.